Kasuri Methi (Fenugreek Leaves)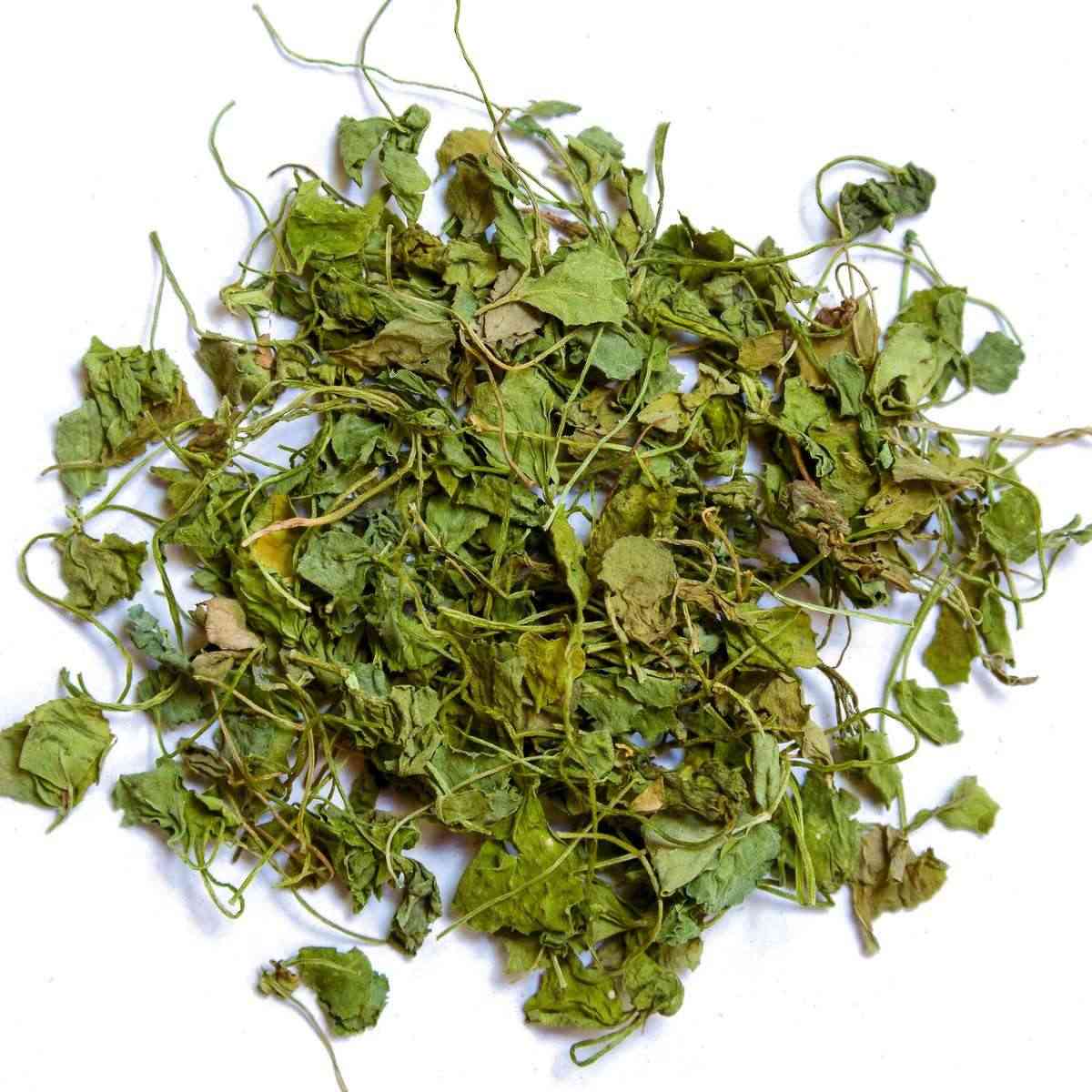 Popularly known in the Indian subcontinent as Kasuri Methi, fenugreek leaves are an ancient spice used for flavoring various dishes. The leaves have a bitter taste, but when added to the recipe, titillate the taste buds.

Apart from the dried leaves, the green leaves and the seeds are also commonly used while cooking. The yellow-amber coloured seeds are added in the preparation of pickles, vegetables, and spice mixes like sambar powder. Fenugreek seeds are available both in powdered and grounded form. The seeds are roasted to reduce the bitterness and enhance the aromatic flavor.

---